Ullapool History
The History of Ullapool and Loch Broom
Ullapool History
Although the history of Ullapool and the surrounding areas is some what patchy there is still a lot that we do know. We have tried to include as many articules as possible covering all aspects of Ullapool and Lochbroom's past, however we are constantly looking for more information or photos to appear on this section.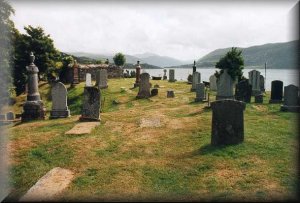 The photograph above is part of the old graveyard, where once Prince Charlie is said to have hidden in the little Catholic Cell, the catholic cell was then used to store arms and ammunition, nowadays it still stands in the graveyard with graves now in the interior of the ruin.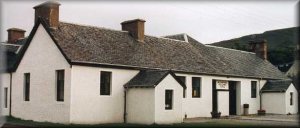 Until 1929 the Village Hall seen above, before its upgrade earlier this year, used to be the Ullapool School.
Use the menu below for a walk through the past history of Ullapool. If there is anything you would like to add or if indeed you have some old photos of Ullapool and its people we would love to hear from you.