About Ullapool
Ullapool and Loch Broom Online
Holiday in Ullapool

Ullapool is nestled on the shores of Lochbroom about 1 hour North of Loch Ness and Inverness airport. It is the perfect base to discover Ross-shire, Cromarty, Sutherland, The Black Isle and Inverness (where the nearest Air, Rail and Bus Links are). The Highlands of Scotland Tourist Board boasts some of the highest rates of repeat business in the country.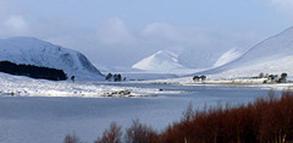 Apart from the more famous attractions of Wester Ross such as Inverewe gardens, and the Victorian Spa town of Strathpeffer, locally there is a leisure centre, full size swimming pool, a golf course and, museum in an old church. In the evenings there is a surprisingly diverse selection of live entertainment throughout the year.
We are blessed with majestic mountains which surround us on all four sides, some of the most beautiful unspoilt scenery in the world, undiscovered beaches, forests, hidden glens with stags grazing, waterfalls, bird sanctuaries to explore, breathtaking twisty single track roads, all caressed by the gulf stream which gives us tropical gardens and comparably mild weather. You could take a boat trip to the enchanting Summer Isles and see seals and porpoises or marvel at the botanist's miracle of Hydroponics in Achiltibuie.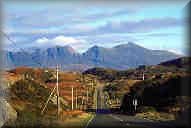 If you wish to venture further afield you could visit Loch Ness, the award winning Cromarty Court House (in session all day), try to play the bagpipes or Gaelic harp at Balnain House, sample the local malt whiskies (or even some Highland silver birch wine) at one of the distilleries, shiver on the eerie battle ground of Culloden or go Dolphin spotting in the Moray Firth. Ullapool & Lochbroom, Wester Ross, Highlands, Scotland why not see it for yourself