Special Events
Ullapool Festivals Special Events for all the family
Should you know of an event that should be highlighted feel free to e-mail
For a comprehensive list of events going on in the Ullapool area please visit Ullapool.com run by the UTBA
EAGLE OF THE NINTH
The major feature film which will be shooting up in Ullapool in October.
We had a hugely successful day casting Extra's in Ullapool last month, the director now wants to shoot more in the ullapool area and wants to increase the number of extra's used. So we are now looking for more extra's to appear in the film in addition to those who have been cast already.
We are looking for around 50 more men aged between 16- 45, who have slim physiques and are physically fit.  We are also looking for 10 older men and women, aged between 50-90 years old and young women aged between 16-25 years old who would play tribal princesses.
This expansion of the Ullapool cast is an exciting development, and we would really like to go with real people from local area's rather going through the usual means. Hopefully you may be able to circulate this information in the Ullapool News. We are inviting people who are interested in the opportunity to email a photograph (headshot and full length) and contact details to lara@deshamilton.com or myself. We will then be in touch to arrange a casting. If you have got any questions regarding this then please do not hesitate to contact me on the number below.
Thanks again for all your assistance publicising the last day of casting in Ullapool, we had a great day.
T: 0207 253 5558
---
'Aromathon'
will be from the 19th October beginning in Ullapool and ending in Lockerbie on the 23rd October. The route has been confirmed also as Ullapool, Dingwall (19th), Inverness(20th), Invergarry(20th), Fort William(21st), Oban(21st), Crianlarich(21st), Biggar(22nd), Moffat(22nd) then Lockerbie (23rd). Tickets cost of 10.00 each for the chance to win a full body aromatherapy massage with one winner receiving their massage in their nearest town on route on the specified dates. I will also be raising money through sponsorship of the event for which Rokpa will be supplying all of the official paperwork and all proceeds will be donated to Rokpa.
---
Ullapool Guitar Festival
The Ullapool Guitar Festival 9th,10th and 11th of October 2009
It's been a helluva busy summer what with a big change to my own business but we are getting there.In the meantime I have managed to put together the line up for this years acoustic guitar extravaganza the line up is as follows:-
Henry McCulloch(ex Grease Band and Joe Cocker, Wings)
Clive Carroll
Alex de Grassi
John Smith
Woody Mann
Johnny Dickinson
Peter Finger
Hugh Burns
John Goldie
Gary Potter
John James
Wizz Jones
Gareth Pearson
Iain Forbes
Allan Neave
Sean Shibe
Sofia Pyrounaki
Pete Price
Tristan Seume
Swing Guitars
Paul Buckley
In addition to the 5 concerts, which will all take place in the MacPhail Centre and 3 festival clubs which will all take place in the Arch Inn ( this year the late club will take place in the downstairs bar so more room to spread out).The trade show will take place in the Foyer of the MacPhail centre, with Elixir Strings, Fylde, Moon ,Powell and Avalon guitars displaying and selling some of their fabulous instruments( most guitars heavily discounted!!!) It's all very tempting!!!!
The concert line ups are all posted on the festival web site www.ullapoolguitarfestival.com
---
Ullapool Guitar Festival
If all goes to plan the Festival will take place 5th to the 7th October 2007
The Ullapool Guitar festival takes place over a weekend in October. This years event has workshops, Free music sessions and concerts so why not book your holiday to Ullapool to concide with the guitar festival. The first Ullapool Guitar Festival took place in 2000 and its each year its bigger and better than the last its now made its mark on the highland festival circuit and a great event to be around for all the family. Website for the Programme Schedule of who's playing and ticket deals.
Loopallu 2007 – Ullapools Own Music Festival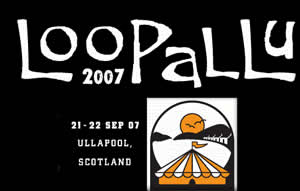 Following the success of the festival in previous years, Loopallu returns to the shores of Loch Broom in Ullapool
from 21-22 Sept 07.
Taking place in the breathtaking setting (and at same time doubling the population) of our pretty little fishing village of Ullapool, here on the shores Lochbroom in the North West of Scotland, our atmospheric festival is a fantabulous weekend for all the family! Selling out within eight weeks last year, Loopallu 2007 looks set to break that record is sure to get even the neighbouring dolphins and seals dancing!! With activities for all ages and music for all ears, it is little wonder tickets fly out of the office once they went on sale. Website
Shanti Griha Retreat Centre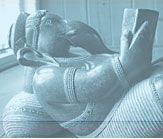 Shanti Griha, means House of Peace. This Retreat Centre is on Scoraig a secluded peninsula west of Ullapool. Shanti Girha is set in two acres of magic garden, at the foot of Ben Ghobhlach 300 yards from the seashore. Spending time at Shanti Griha is like going back in time to a slower, more leisurely lifestyle.
Courses at Shanti Griha take place between April and October and are limited to eight participants. You can also book a personal retreat separately or to coincide with a course. Described as a "A unique experience in a unique setting, peace and quiet, kindness and simplicity" and highly recommended – The following courses are scheduled so far for 2007:
5-12 May – Meditation and Yoga Retreat with Kathrin and Brian Cooper,
19-26 May – Discover Your Voice with Sally Bradshaw
9-16 June – Build Your Own Windmill with Hugh Piggott
23-30 June – Astanga Yoga Retreat with Brian Cooper
30 June-7 July – Meditation Retreat with Kathrin Cooper
7-14 July – Alexander Technique with Harriet Anderson and Alan Mars
14-21 July – Meditation and Yoga Retreat with Kathrin and Brian Cooper,
28 July-11 Aug – Traditional Thai Massage with Brian Cooper
Click Here to Visit Shanti Griha Retreat Centre Website for more infomation and bookings
WildTiles Courses or Travelling Workshops.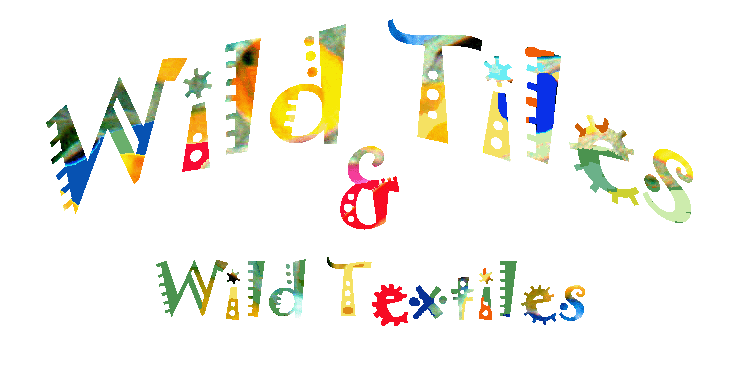 A quick look at the calendar shows Just some of what is on offer:
A Quilt in Four Days – Monday to Thursday 2nd to 5th April 2007 or Monday to Thursday 5th to 8th November
Textile Illuminations – Monday to Friday 6th to 10th August
Jan is also available as a 'roving tutor.' All you need to do is get together a group of enthusiastic students (no experience required) and find a suitable space or workshop for your group to work in – Jan will provide the rest visit there site – http://www.wildtiles.co.uk
Highland Games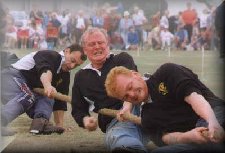 The Highland Games is a great gathering of local people and visitors with plenty to do and see. Get a real traditional Scottish feel.
The events you are likely to see are Highland Dancing, Solo Piping, Pipe Bands, Tug of War, Wrestling and Light Field & heavy weight events. Inverness World Championships 2007 – 21-22 July or The Lewis Highland games – 21st July
Screen Machine

The Screen Machine mobile cinema is a concept unique in the British Isles. It consists of an articulated unit, the trailer of which expands and unfolds to provide a 101 seat self-contained cinema. The Screen Machine provides conventional up-to-date 35mm screenings of recent movies, with full digital surround sound, air conditioning, comfortable raked seating, and full disabled access. It can also provide video projection and conference facilities. Please see Hi-arts website for more details and showings
Ullapool & District Junior Pipe Band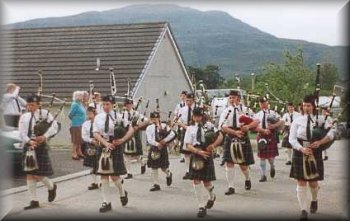 While in Ullapool the performances through out the summer months of The Pipe band and Highland Dancers are a must see. Parading through the streets finally coming to a stand still in the large Car Park near the pier where the Highland Dancers take center "stage".
The Pipe band and Highland Dancers for many years have also played and danced for the much loved Queen Mother at her annual "Highland Games" at the Castle of Mey
Keep an eye on the Ullapool Diary for times and dates throughout the summer