Shopping Online
Ullapool Online Shopping Guide
The Online Shopping Directory features high street stores on the Internet
The Online Shopping Directory features high street stores on the Internet
Shopping online offers lots of benefits that you won't find shopping in the high street or by mail order. The Internet is always open – seven days a week, 24 hours a day. bargains can be numerous online, hard to find items are much easier to track down and comparing prices a doddle for us living in the Highlands it can make life a lot easier. The latest reports show that shopping on the Internet is no less safe than shopping in a high street shop or by mail order.
Gifts for your child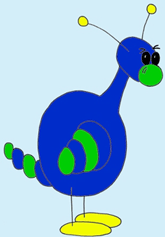 Blue Bobbit www.bluebobbit.com or www.bluebobbit.co.uk It is our mission to offer socially responsible quality toys to our customers. Blue Bobbit believes that good toys play a vital role in the physical and emotional development of a child.
Being based in the Scottish Highlands we've noticed that the parents and children living in rural areas are lacking a decent opportunity to purchase the necessary quality toys. We hope that by offering our selection of toys through our Web Shop, through local shops and during the local Fairs and Markets we visit we can fulfil our mission.

Follow these safe shopping online tips
Use familiar or recommended sites;
Get the supplier's phone number/postal address;
Keep copies of e-mails and order forms;
Check 'cooling-off' rights; and
Remember that the law protects against card fraud.
Earn Pennies To Shop With Your Computer Read Our Guide Here
Sign up for PayPal and start accepting credit card payments instantly.