Ullapool Wildlife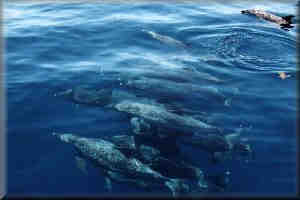 Porpoise
Porpoise Can be seen in Loch broom itself by taking one of the many Sea Cruises available from the Ullapool pier. The preferred foods of this species include fishes, squid, and crustaceans. What is the difference between a dolphin and a porpoise?… They are both mammals, and are very closely related. The porpoises have a rounded head, while the dolphins have a protruding snout. They are smaller members of the toothed whale family, to which killer whales and sperm whales belong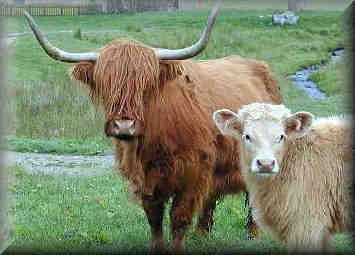 p align="center">
Highland Cow
The Highland Cow is one of the best known breed in the world, and it has today an enthusiastic following worldwide. The cows average weight is around 1.100 pounds. Even the biggest cow or bull are considered to be even-tempered animals , with a great intelligence. They are accustomed to living on poor herbage and exposed to all the elements. The quality of the meat is high, and the breed is still being used for hybridisation experiments. Its other qualities are : disease resistant, insects resistant, stress resistant, so its safe to say there the happiest cows around and who can blame them with the views in and around Ullapool.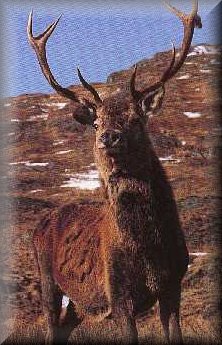 Red Deer
Red deer are by nature forest dwellers, however they are highly adaptive. Their selection of habitat is mostly linked to the availability of food. Their daily movement pattern will lead them from the lower, more sheltered areas where they spend the nights, back to higher sunny slopes where they spend the day feeding, resting and chewing the cud. Red deer are grazers by preference, however good grass is not always available so many other food sources are taken advantage of these include rough grasses as well as heather and dwarf shrubs. They will also feel more secure if there is a fairly constant wind. Once the wind becomes unpredictable or above approximately Force 4 they will become agitated and move. This preferred daily and seasonal movement can be severely affected by human disturbance in the form of fencing or excessive disturbance by hill walkers and this in turn can cause sufficient stress to affect the condition of the deer.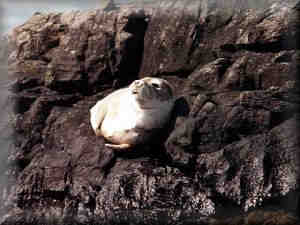 Grey Seal
The commonest on the rocky shores in the north and the west, some 85,000 grey seals live around the British coast. The bull is almost black when wet, whilst the cow is both smaller and paler in colour. A seal pup is white at birth, but after 4 to 6 weeks weaning takes place and it moults to a soft grey. An opportunistic feeder, the grey seal feeds on whatever is available, although recent studies have shown that octopus and squid form part of the staple diet. Neither adult feeds during the mating and pupping season and can lose up to 25% of its body weight as a consequence.
Other Wildlife that can be seen in and around the area
| | |
| --- | --- |
| Puffins | Scottish Thistle |
| Scottish Bluebell | Scottish Lambs |