Rogie Falls
Rogie Falls
Rogie Falls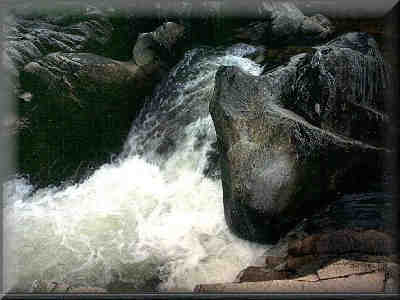 The falls are located on the Blackwater river just outside contin and whilst not particularly high they are greatly enhanced by their silvan setting. Can we remind you that all rivers in the highlands can be dangerous, so do keep your eye on your children and dogs. there is an impressive larch-decked suspension bridge which crosses the falls from here you will find a series of trails which explore the surrounding woodland. The trails pass through a mixed woodland which provides varied habitats for a wide range of plants and animals including the elusive pine martens, wildcat and red squirrel. Much of the woodland is a working forest, the timber going to sawmills and boardmills throughout north Scotland.
The main Trails that are around the rogie falls are colour coded so you know how much time to allocat for each walk : red 0.75m – allow 1 hour; red/green 0.75m – allow 1 hour; red/blue 3.5m – allow 2.5 hours.
Open All year anytime time during day light hours
Admission is Free
Rogie falls has its own Car Park if you arrive by car there are many cycle routes, and just up the roads if you are after more than a gentle stroll is Ben Wyvis a much bigger challenge.