Send a Postcard
Ullapool and Loch Broom Online Post Office
E Greetings from Ullapool
With Ullapool & Lochbroom's Virtual Post Office you can send anyone an e-card for free. Not only spectacular Ullapool Photo Postcards to show off our beautiful area but 1000's of choices for every occasion. Pick you card, background, and even accompanied with music if you wish.
If your on holiday or live here make someone feel special and send them an e-greeting. What better way to show someone you care.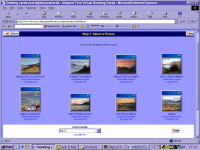 There's 1000's to choose from for all sorts of occasions for example
Current Events And Holidays
Happy Birthday
Love & Romance
Just Funny
Ullapool Cards
Click Here For Ullapools Free Virtual Greeting Cards
Click Here To Pick Up Your Free Greeting Card
Enjoy your card, and don't forget to send a thank you card back!